Dec 1 , 2013
Kanye West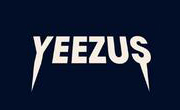 21-time Grammy Award®-winner Kanye West will return to the road this fall for THE YEEZUS TOUR - a 23-city North American tour presented by AEG Live - in support of his gold album YEEZUS, the most critically acclaimed new album of 2013 and the 6th consecutive #1 album of his storied career.
West – a legendary live performer - combines state-of-the-art staging, production, and lighting design with his unmatched aesthetic, visionary creative mind, and an increasingly impressive catalogue of hits spanning his decade-long career. Kanye West is a musician, producer, artist, author and designer. He has sold over 30 million albums and over 78 million digital tracks worldwide. Over the course of his career, he has had six consecutive #1 albums and seven #1 singles, along with scores of radio hits and millions of concert tickets sold worldwide. West has garnered 52 Grammy nominations and has won 21 Grammys, along with numerous other awards and accolades. He is among the most acclaimed artists of the past decade.
Joining Kanye in exclusive support on THE YEEZUS TOUR will be Top Dawg Entertainment's own Kendrick Lamar, who has emerged as one of the-brightest young talents in hip-hop today. Lamar's debut album good kid, m.A.A.d city, released in October of last year, was recently certified platinum by the RIAA.
THE YEEZUS TOUR is Kanye West's first major itinerary since his WATCH THE THRONE tour with JAY Z in 2011 - the highest grossing tour in hip-hop history – and his first solo tour since 2008's critically acclaimed GLOW IN THE DARK tour. Recently, the Washington Post hailed West as "a visionary who's managed to tweak the serial rhythms that dictate so much of our pop culture diet. He doesn't do cliffhangers. He jumps off…We gasp, gawk and wonder, 'Where will he land?'"
Kanye West
$39.50, $59.50, $89.50, $150.00